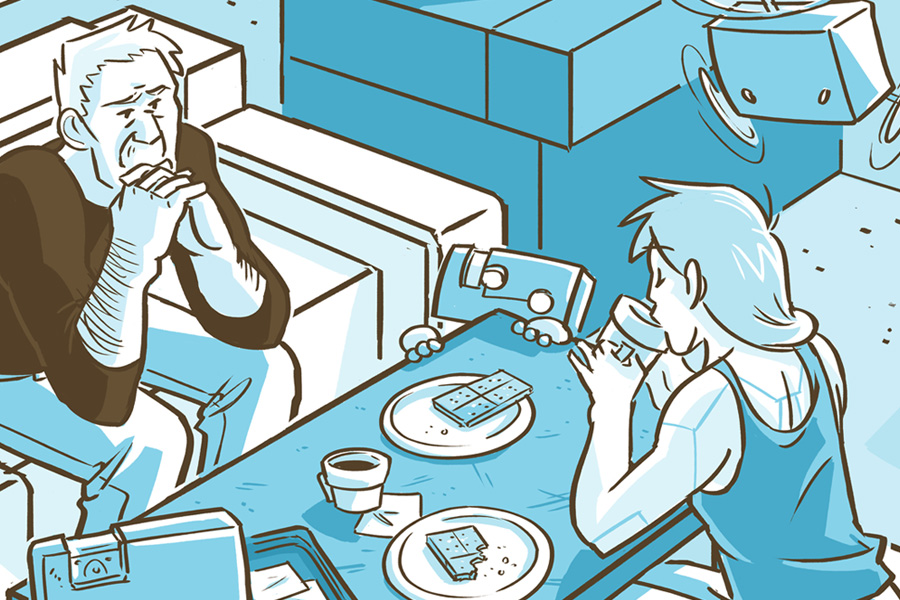 By embracing the same type of story that the masters of science fiction have been working on for decades, Delliquanti has created a comic that fans of Octavia Butler, Ursula K. Le Guin, and Philip K. Dick will delight in, exploring an entirely believable future with not-unreachable technology and deeply, beautifully human characters.                                         Caitlin Rosberg, The AV Club
O Human Star is a long-form online comic that I started in 2012. It follows the story of Alastair Sterling, an inventor who wakes up in a lifelike robot body 16 years after his death and must come to terms with the unfamiliar, futuristic world that is the result of his work and his legacy. Along the way he reunites with his former research partner and comes face to face with another robot whose mind is a copy of Al's – and is living as a teenage girl.
O Human Star is a 2015 Ignatz nominee for Outstanding Online Comic and one of the winners of the 2012 Prism Comics Queer Press Grant.
Paperback copies of Volume 1 and Volume 2 are available at the OHS store and at Blackbox. The comic is updated once a week at O Human Star. An excerpt from Chapter 1 is reproduced below.
Buy O Human Star Volume 1 at Blackbox
Buy O Human Star Volume 1 Softcover
Buy O Human Star Volume 2 at Blackbox