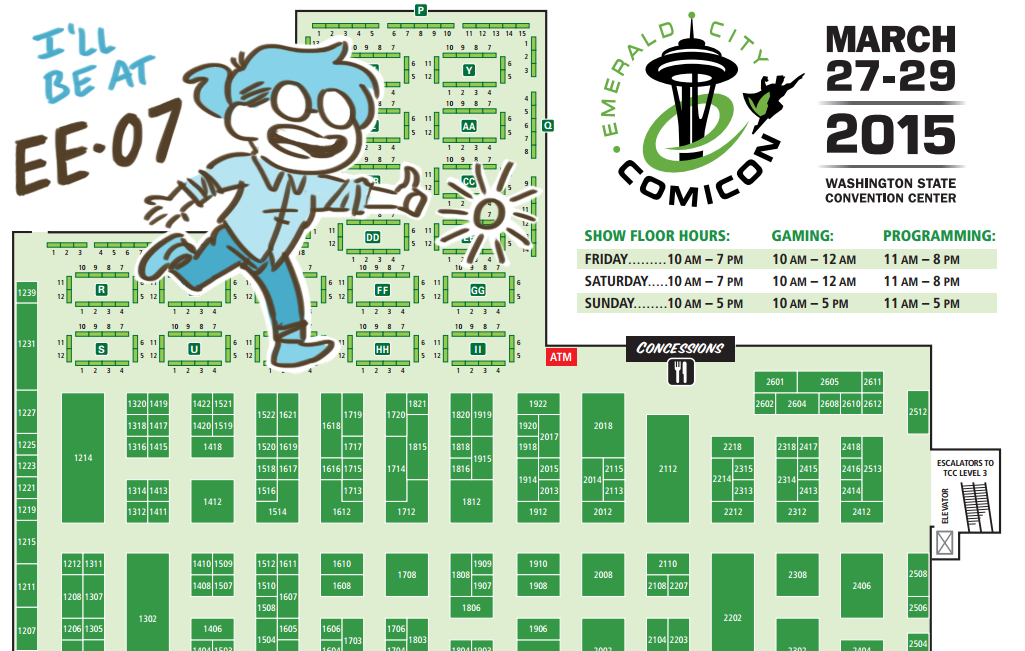 Hi everyone! This weekend I will be exhibiting at Emerald City Comic Con in Seattle, WA at table EE-07. I've got the new Kickstarted O Human Star book and a few other goodies, so come by and pick up a copy if you missed out!
I will also be doing books signings at Portland, OR, first on March 30 at 4-7 PM at The Spritely Bean, and then on April 1 at 4-7 PM at Cosmic Monkey Comics! I'll sign a brand new copy of O Human Star Volume One for you!
I look forward to seeing my Washington and Oregon fans! I know I've got quite a few of them, thanks to Kickstarter! ALL HAIL KICKSTARTER.