I've got a busy May ahead of me, with 3 conventions!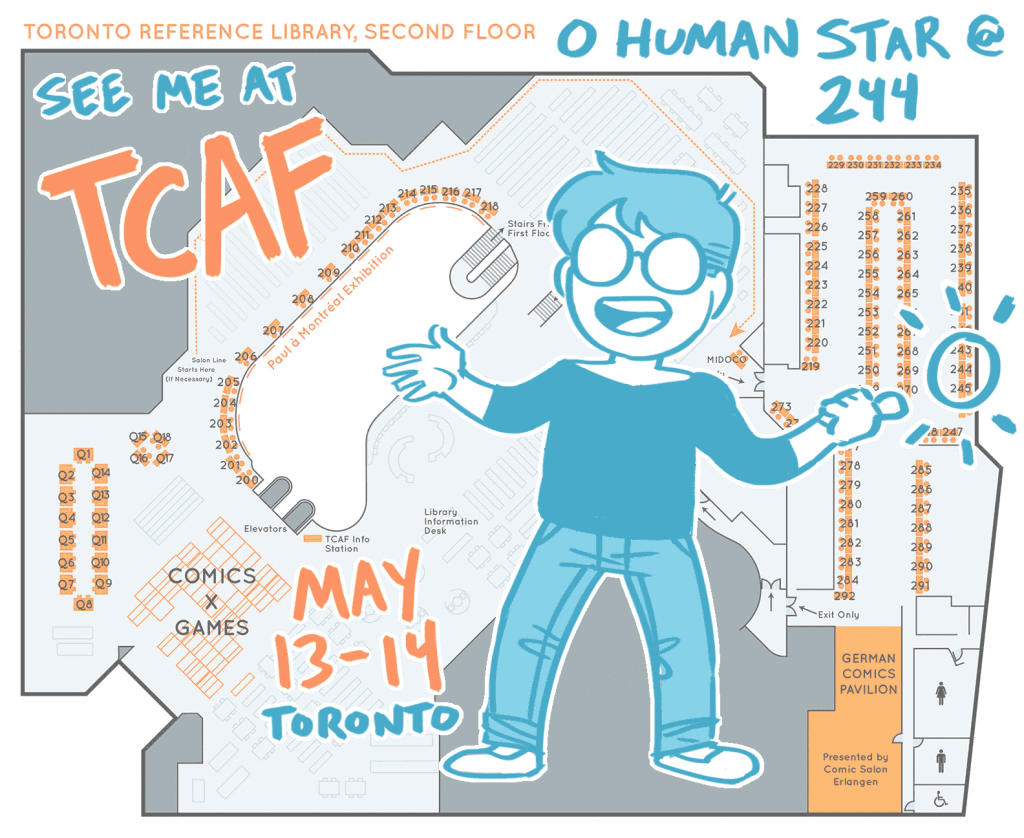 First up, I am returning to TCAF this weekend, May 13 – 14, at the Toronto Reference Library. You can find O Human Star stuff on the 2nd floor, table 244, with Joamette Gil!
I'm also thrilled to announce that I'm gonna be on my first ever TCAF panel: 21st Century Webcomics with Tom Spurgeon, Matt Lubchansky, Priya Huq, and Michael Deforge. (!!!) That's gonna be on Saturday the 13th, 2:45 pm, in the High Park Ballroom at the Marriott Bloor-Yorkville.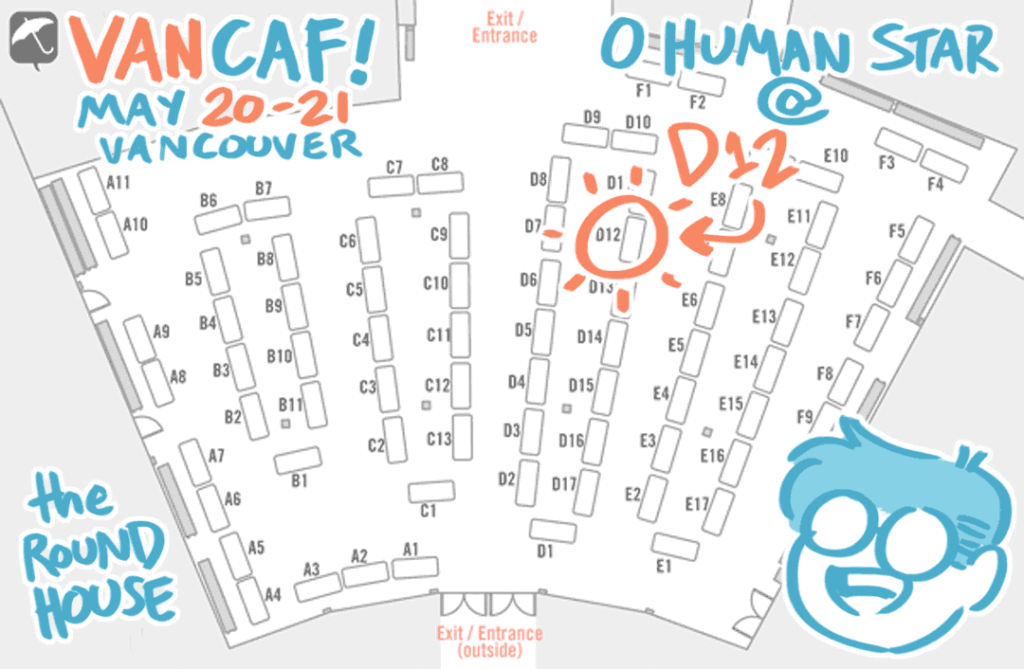 Next, I'm going to be tabling at VanCAF, in the Roundhouse in Vancouver, on May 20th and 21st! I'll be at table D12, within spitting distance of a lot of pals, and I'll be on a panel on Saturday at 12:30 about comics and food, with Sarah Becan, Jade Feng Lee, Levi Hastings, and Becca Tobin. I'll see you there!
And finally, I will be in the Dealer's Room at WisCon 41, from May 25 to the 29th, in Madison, Wisconsin! This is a brand new show for me and I'm excited to see what the fabled WisCon is like. So keep an eye out for me!