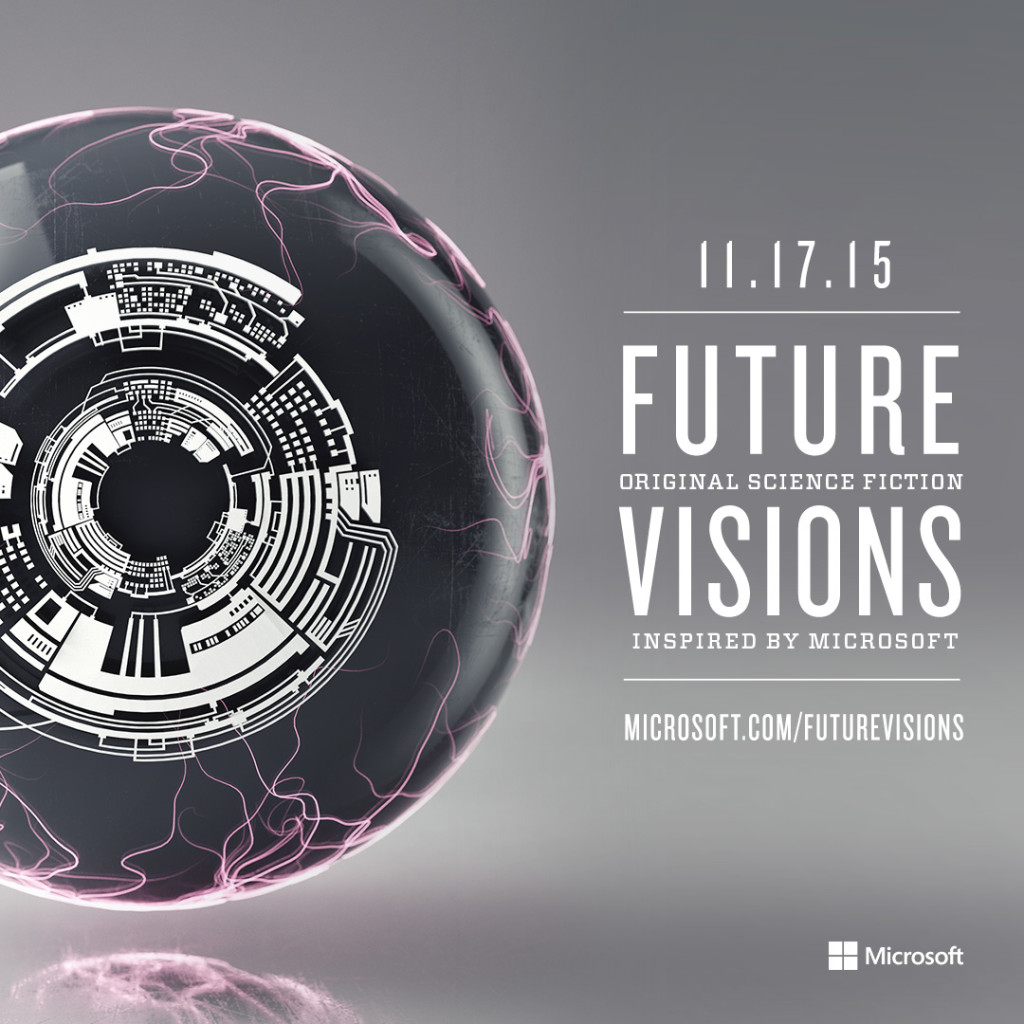 Exciting update on a project I've been working on this year! I've contributed a story to an upcoming anthology of sci fi based on real life technology!
The collection is called Future Visions: Original Science Fiction Stories Inspired by Microsoft, and it'll be available on all major eBook platforms for free on November 17th. All of authors were given inside access to a Microsoft Research lab and the visits served as inspiration for each of our stories.
The collection features eight award-winning, acclaimed writers of science fiction, and also includes a short graphic novel, written by me and illustrated by
Michele Rosenthal
. Each story also features an original illustration by
Joey Camacho.
To learn more, go to:
…and follow the hashtag #FutureVisionsBook
And look for online news from
Elizabeth Bear
in the next few days about her contribution to the anthology!